At Ridgeline Wealth Solutions, we believe that finding the balance between building long-term wealth and planning ahead are key to securing a sound financial future. With this in mind, our Senior Financial Planners Wayne and Emanouel, are committed to empowering you to make confident financial decisions and to navigate you along the path towards a comfortable retirement.
Wayne Gutteridge
Director / Senior Financial Adviser
With over 18 years' of experience within the Financial Services profession, Wayne is committed to providing well researched and expert advice to help clients achieve their financial aspirations.
As a Certified Financial Planner®, Wayne has completed an Advanced Diploma in Financial Services (Financial Planning), is FASEA accredited, and can provide Aged Care and SMSF advice. He has also completed a Bachelor of Science from Melbourne University. Wayne provides financial advice in a wide range of areas including: Asset Management, Personal Insurance, superannuation & SMSFs, Stockbroking, Retirement Planning, Aged Care and Estate Planning. Wayne is motivated by helping his clients reach their peak financial potential and creating a strategy to help them make the most value out of their money.
Outside of financial planning, Wayne is passionate about spending time with  family and friends, travel and exploring the outdoors. For much of his life, he has been an avid skier, sharing his admiration for the mountains with others.
"We're here to support you and demystify the complexities of your finances. Leave the technical to us, so you can find time to enjoy the parts of life that matter most".
Wayne Gutteridge's Adviser Profile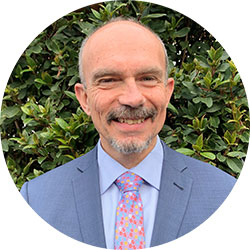 Manni Hatzimanolis
Senior Financial Adviser
Emanouel is passionate about empowering families to feel confident in their financial decisions and believes that financial literacy should be accessible to everyone. As change is constant throughout the journey of life, Emanouel aims to provide his clients with expert advice to support them along the way.
With over 16 years' experience as a financial planner, Emanouel's professional background combines a solid retail banking career with a long history of providing tailored advice to clients from various backgrounds, socio-economic situations and life stages.
Additionally, Emanouel holds a Master of Applied Finance (Financial Planning), an Advanced Diploma of Financial Services (Financial Planning) and is FASEA and Aged Care accredited. While he can provide financial advice in all areas, Emanouel holds a keen interest in Aged Care and life insurance, that requires expertise, compassion and care.
"With constant change as a factor of life, we're there for our clients as we navigate through any financial obstacle presented".
Manni Hatzimanolis' Adviser Profile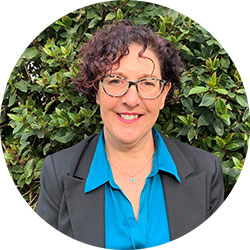 Silvia Stella
Client Services Manager
Silvia, has over 15 years' experience in the Financial Planning Industry, with previous experience in accounting and the Banking Industry.
She holds a Bachelor Degree in Business – Accounting, as well as a Diploma of Financial Planning – RG1446 qualified.
She is passionate about customer service and strives to connect with clients to provide exceptional service from the very first; liaising with clients and external holders to provide a streamlined service.
Silvia enjoys interacting with people, making them feel at ease every time she meets anyone. Silvia is the 'engine room' of the business supporting both Wayne and Manni to help ensure smooth operations.
Outside of work, Silvia loves spending time with her family and friends, walking, reading and shopping for shoes!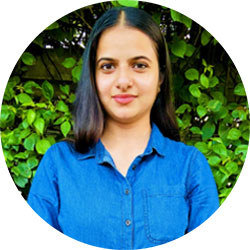 Lovleen Kaur
Senior Paraplanner
Lovleen is a highly qualified Senior Paraplanner with over eight years' experience within the financial services industry. As part of Ridgeline's team, Lovleen helps streamline the process of preparing the Statement of Advice and cashflow modelling projections for clients.
To add, Lovleen has completed a Bachelor of Commerce with honours (Accounting/Finance), as well as a Master of Business Administration (Finance).
She is highly proficient in financial planning software, ensuring that all financial documents are delivered accurately in a timely manner. Lovleen is industrious and a dedicated part of our team.
Out of the office, Lovleen enjoys creating art and spending time with friends and family.